Amherst Commercial Roofing Contractors

Commercial & Industrial Roofers in Amherst, MA
We now cover the commercial roofing needs of the Western Massachusetts area. Our Massachusetts office is located in Amherst and covers Franklin, Hampden, Hampshire, and Berkshire Counties. All of our Commercial Roofing Services are available in Amherst and the surrounding areas.
Our Amherst Commercial Roofing Services include: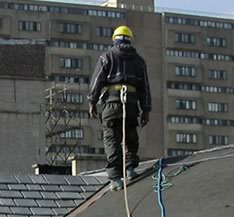 Find the best quality industrial roofing contractor in Amherst, MA. Contact Vanguard Roofing today for your White Plains commercial roofing needs.
Contact Vanguard Roofing for a Quote Today!
.
.
---
Amherst College, Williams College, and the Clark Art Institute are Vanguard Clients.
In Massachusetts, our client base is not only commercial buildings but also includes major colleges, museums, and healthcare institutions. Vanguard has been the preferred roofer for the Sterling and Francine Clark Art Institute for more than ten (10) years.
Vanguard Provides Commercial Roofing in Amherst
Western Mass consists of 4 major counties, Franklin, Hampden, Hampshire, and Berkshire County. It is the home to over 22 universities, and supports an enormous manufacturing industry. Manufacturing companies are the forth largest employer in all of Massachusetts' total workforce.
We are proud to offer our Roofing Contractor Services to the Western Massachusetts area.
Vanguard proudly sponsors New England Public Radio
413-443-7720
---