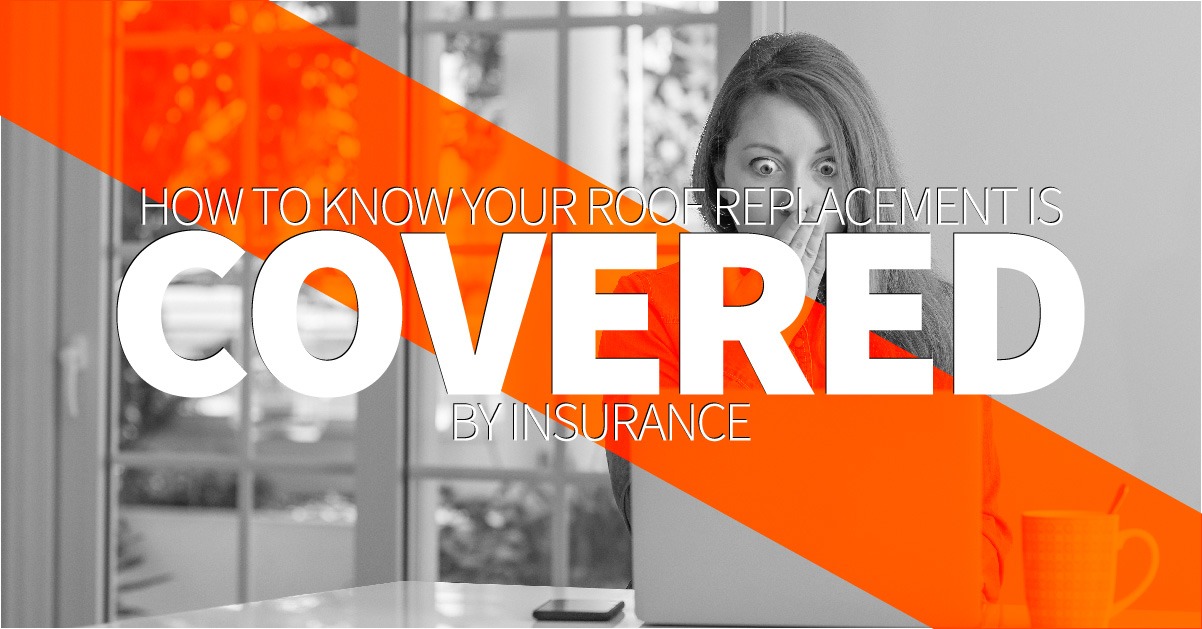 Whenever you deal with contractors, have a clear understanding of what your roof insurance covers.
It helps to work with a roofer who is able to negotiate with any insurance company. Here are important points to remember about insurance for your roof replacement.
Reviewing Your Policy
In order to stay on top of your roof insurance, you should review your policy with your insurance company before disaster happens. Roofs which are under ten years old typically are completely covered for repairs and replacement. After ten years, many homeowners receive a reimbursement from their insurance companies due to roof depreciation. Read your existing warranties so you understand the length of the terms and under what circumstances they are covered.
Homeowners insurance typically covers roof damage from unavoidable events, but not necessarily preventable events. In other words, the insurance usually covers damages from storms, but not fires started by visitors at a party. Be aware that not all roofing insurance covers all the needs of a homeowner. You should read the fine print.
Insurance companies tend to regard roofs older than twenty years as past their life expectancy and award less reimbursement money for such roofs. Neglect can also be a reason for a low reimbursement on an old roof. Homeowners can extend the longevity of their roofs by scheduling an annual inspection to detect problems early to avoid costlier maintenance.
Planning for a Roof Replacement
Once you have established your roof replacement is covered by your insurance, you should schedule a roofing expert to inspect your home. They will look for cracked shingles and other damage then assess the overall damage to ensure a new roof is necessary. It's important to file a claim as soon a possible for the case to move through insurance smoothly.
Your insurance company may take estimates from your roofing contractor in addition to sending their own estimators to your home. One of the reasons you need to work with a professional contractor is they routinely work with insurance companies, whereas a handyman who lacks certification for specific roofing products poses high risks.
Choosing a reputable local contractor who has a long history of serving the region gives you the satisfaction you can turn to trusted technicians in the future. Call Vanguard Roofing at 800-222-1272 for a free consultation.