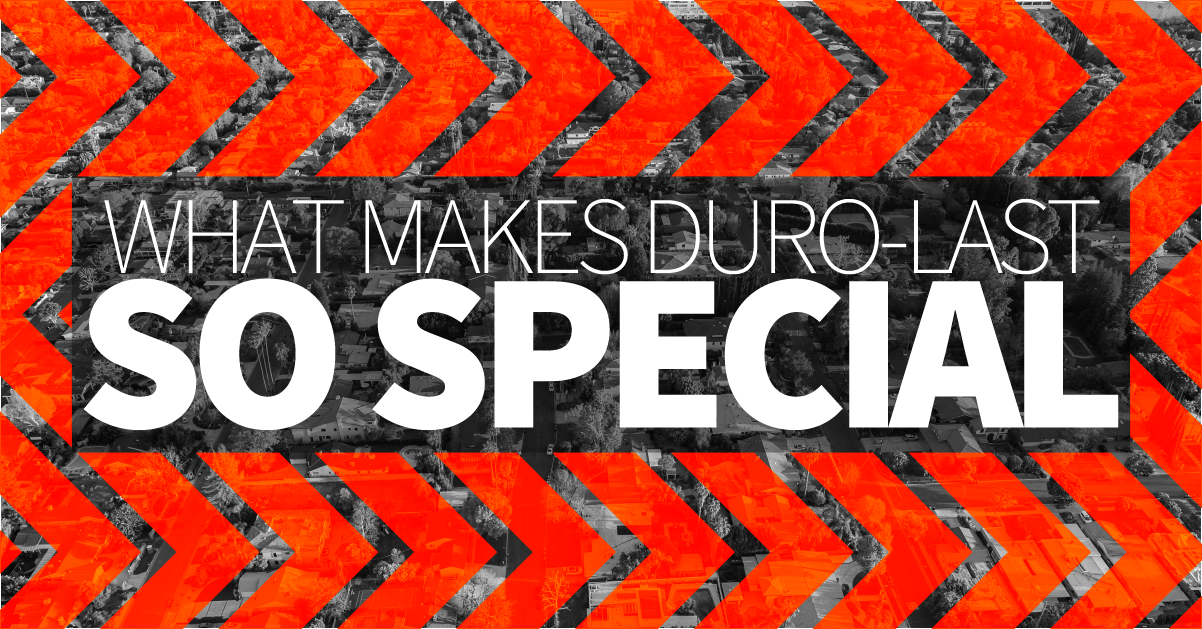 If your commercial property needs a new roof, you need to consider a Duro-Last roofing system. We believe it's the best single-ply PVC membrane available for some compelling reasons.
Superior Durability
Duro-Last uses a proprietary formula to create their exceptionally durable PVC roofing. Each membrane consists of top and bottom layers of PVC laminated on a high-strength polyester scrim for extra reinforcement. The result is a roof which is resistant to chemicals, grease, bacterial growth and punctures, and stands up to UV radiation and temperature extremes. Duro-Last roofs are also designed to meet or exceed national and most regional wind and fire code requirements.
Controlled Factory Fabrication
Before your Duro-Last roofing system gets installed, your building's roof is fully assessed to determine its unique specifications. Then, the accessories are fabricated and 85% of the membrane seams are welded in the manufacturer's factory environment. This ensures a custom fit around every roof penetration and transition for optimal protection against leaks for enhanced long-term performance.
Potential Energy Savings
Duro-Last's white roof membranes are Energy Star-rated with a retained reflectivity of 86%, the highest of any single-ply roofing membrane on the market. With a Duro-Last roof installed, you could curb your property's cooling-related electricity costs by up to 35%.
Expert Non-Disruptive Installation
A commercial roof tear-off and replacement can be disruptive, messy and potentially hazardous. In comparison, when you have a factory-fabricated Duro-Last roof installed by our certified team, the process is fast, quiet and safe for your employees, customers, and tenants.
Industry-Leading Warranties
Duro-Last's transferable warranties provide different levels of protection against product defects, installation workmanship, and even consequential damage. Depending on your needs, you can opt for Standard 15-year coverage, Ultra level protection for materials and labor, or a Supreme warranty with coverage for consequential damage. For the highest level of security, Duro-Last offers 25- and 30-year No Dollar Limit (NDL) warranties on specific roof systems installed by certified specialists like Vanguard Roofing.
Initial and Ongoing Cost Savings
Depending on your roof's condition, installing a Duro-Last roof may allow you to avoid the major expense of a complete tear-off. You'll also save on material water and on-site installation time with the factory-assembled membrane and accessories. Duro-Last roofing is low maintenance too, so you'll save on future roof care expenses.
To learn more about the benefits of Duro-Last roofing for your Wappingers Falls commercial property, contact us at Vanguard Roofing.