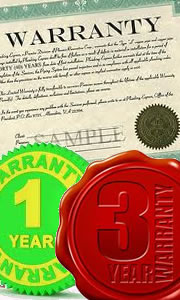 Having a warranty on your new car product is expected, but have you thought about the need for a warranty on something as crucial as the roof of your building? While quality workmanship and a reputable brand of materials ensure the best possible roof you can expect, there are many unforeseen situations that could result in damage and excessive wear and tear on your property. Whenever major work is done, including interior renovations, landscape architecture, or a commercial roof replacement, obtaining certified guarantees that the work will withstand the test of time is wise.
Unexpected Damage
Some warranties cover unexpected damage beyond normal circumstances. Even if you get the best commercial roof replacement money can buy, unusual storms or powerful events can still ruin materials. Sometimes there are factors beyond our control or the realm of reasonable expectation that may result in problems that are neither the fault of the property owner or the professional contractor. In these situations, a warranty makes amicable compensation a reality.
Accidents Happen
Of course, sometimes accidents happen. Nobody is perfect and if there are any oversights, miscalculations, or foolish slip ups during the work period, a warranty protects you against any confusion or place-the-blame games. By entering into an agreement with the companies you do business with that any later faults discovered or issues encountered are already covered as part of the existing arrangement, there is significantly less headache and stress to deal with when a problem does arise. There is also the ongoing calm satisfaction of knowing that if anything arises, it's already taken of.
Know the Details
Make sure you know the details of any warranty agreement you enter into. While some are all-inclusive and cover anything at all, others can be full of loopholes, exceptions, and small print. A reputable contractor will be willing to go over each detail of the contract with you beforehand and ensure that you have a proper understanding of what your warranty does and does not cover. In many cases, a stronger, more comprehensive, warranty will cost more initially but will likely pay for itself in saved costs later down the road.
If you're considering a commercial roof replacement and are curious about your available warranty options, please don't hesitate to contact Vanguard Roofing today! We handle a variety of clients, big and small, and use only high-quality materials for our jobs. We also offer fantastic warranty services because we believe in the strength of our work.