Common Commercial Roofing Questions and Answers:
Q: Why Should I use Walk Pads?
A: Most roofing systems manufacturers today highly recommend the installation of walk pads in areas of high foot traffic and around rooftop equipment such as HVAC units, vents, and pumps. These resilient puncture resistant protection pads provide the added membrane protection needed when these units are serviced should hand tools, parts, fasteners or access panels be accidentally dropped or not be secured properly, walk pads protect the roofing membrane so that potential holes which could lead to leaking if often prevented. They are also a safe, simple, economical solution to protecting your roof from damaging foot traffic and when installed correctly and spaced correctly they will not "dam" water and offer superior as well as safer traction on smeeth surface roofs.
Q: Should I have a Maintenance Agreement?
A: Every roof needs maintenance, some more than others. A maintenance agreement will help to address or avoid future roof problems at your facility on a proactive basis. Even a simple inspection by a properly trained roofing professional will help to determine roof defects that are "borderline" prior to them becoming "critical" Resulting in leaks. These Inspections save your Facility both time and money by reducing business interruption from a leaky roof. Certain roofing details are considered maintenance items by most roofing systems manufacturer warranties which are often forgotten about. A maintenance Agreement will make sure these details are checked annually helping to keep the roof in good condition and keep your warranty in compliance.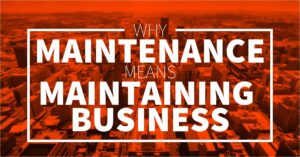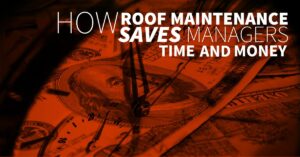 Q: Why should I have an Infra-Red roof Scan?
A: An Infra-red Scan provides vital information about a flat roof so that a more informed decision can be made when assessing new roofing options for a facility. The Infra-red scan indicates areas of a flat roof that are moisture contaminated or worse has saturated the underlying insulation. All too often this is caused by leaking that has gone unchecked and not properly repaired. A roof diagram may be developed for the building owner plotting areas of dry, damp and/or saturated insulation. This information not only helps to build a history of your roof but may also help in pinpointing problematic areas that need to be inspected for defects or in need of repair. The cost of the scan is minimal compared to the savings.
Q: How do you prepare commercial roofing for winter?
A: Schedule A Professional Inspection: Have a commercial roofing contractor who works with your type of roof system evaluate all the components and provide you with a detailed report so you can have deficiencies addressed before winter arrives.
Q: Should I have a Roof Maintenace Plan?
A: Yes: An experienced commercial roofing specialist is your best source for advice on the exact care your roof needs, but in general, an effective strategy includes regular inspections, routine maintenance, timely repairs, effective preservation measures and planning for a future replacement.
Q: What is Preventative Maintenace?
A: It's is a scheduled maintenance plan that may extend the life-span of your commercial roof. Some manufacturers require that you have this plan, in place, for the warranty to be effective.
It includes roof inspection twice a year, commonly one in the spring and the second in the fall. It also includes regular repairs of common roof components such as flashings, drains, curbs, gutters, vents, etc.
Special attention is given to the roof surface on a flat roof. It is at risk due to weathering and standing water. As such your roofing contractor will look for; ponding water, punctures and holes, shrinkage, and cracking & blistering.
By having a preventative maintenance in place you can significantly lower your overall facilities costs and diminish the need for emergency repairs.
Q: When is it time to Replace my Commercial Roof?
A: If you have Extensive Roof Deck Damage, Premature Deterioration due to Improper Installation and Significant Water Infiltration. Theses Clear Signs that Your Commercial Roof Needs Replacing