Danbury Commercial Roofing

Vanguard Roofing is a Danbury, CT Roofer providing Roofing Repair, Roofers and Roofing Contractors Services to the following cities in Fairfield County: Danbury, Brookfield, Newtown, New Milford and Ridgefield.
Vanguard Roofing has established itself as one of Danbury's best commercial, manufacturing, and industrial roofing contractor for commercial, manufacturing and industrial contractors, realtors and property managers.
We understand the common commercial roofing repair and commercial roof replacement needs in the Danbury, CT area. We specialize in industrial roofing applications for industrial buildings, apartment complexes in Danbury, homeowner's associations, shopping centers, office buildings and Danbury factories with the top industrial and commercial roofing available. We provide many other commercial roofing services in Connecticut.
Our Danbury Roofing Services include: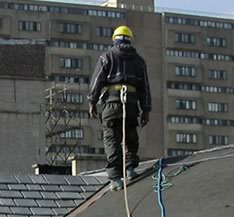 Find the best quality roofing contractor in Danbury. Contact Vanguard Roofing today for your Danbury roofing needs.
---
Westchester County • Western Massachusetts • Danbury • White Plains • Yonkers • Amherst
Hudson Valley • Nanuet • Orangetown • Poughkeepsie • Bergen County • Passaic County
Stamford • Totowa • Patterson