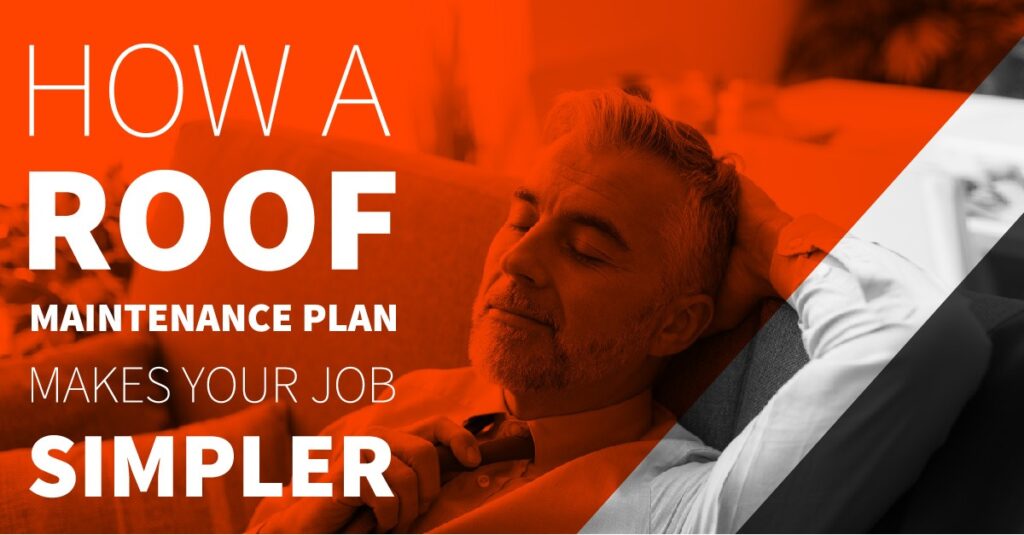 Warehouse Roofs
You may come and go from your warehouse to get supplies without thinking much about the warehouse building itself. However, that warehouse is likely housing valuable products or raw materials your business cannot afford to sacrifice to water damage.
Roof replacement on your warehouse can be an unexpected and costly operation. Not to mention a large amount of coordination and time investment for a property manager. The most efficient, long-term way to manage your warehouse roof is to invest in a roof maintenance plan.
Roof Maintenance Plan
A roof maintenance plan for your warehouse building with Vanguard Roofing will give you an up-to-date analysis of your roof's condition, all year round. We keep a detailed roof history file, including photographs, of your roof's condition with a full inspection twice a year. With these detailed reports, our roofing experts can nip small repairs in the bud before they infiltrate your insulation or compromise the integrity of the entire roofing system. These thorough inspections also allow us to proactively combat areas of weakness or concern.
Overall, a roof maintenance plan allows you to make educated financial decisions for your business based on the health of your current roofing system. It also gives you the opportunity to plan ahead for any bigger repair projects down the road, and peace of mind that a trained roofing expert will be with you the entire time.
A Roof Maintenance Plan Includes Thorough Inspection Of:
Parapet walls for defects

Drains

Gutters and downspouts

Scuppers

Roof surfaces

Roof membrane

Flashing details

Miscellaneous items and penetration details
Be proactive with your business's assets and avoid unexpected, expensive repairs or replacement.
Testimonial:
"Vanguard Roofing was extremely responsive and easy to work with, I also liked how responsive they were to our needs. If someone needs a commercial roofing contractor I would highly recommend them!" – Barbara L. – Realtor

Contact us today to talk about how your business can benefit from a Roof Maintenance Plan!
learn more about Warehouse Maintenance