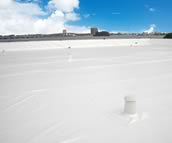 Roofs are bound to wear and tear due to various factors, including extreme weather conditions and extensive usage without proper maintenance. Roof leakages can cause damages to your building or even worse, force you to temporarily close down your business. If the roof on your commercial building needs repair, you probably have wondered how to get the best commercial roof repair services. There are some worthwhile points to consider when choosing a contractor. A careful choice will help you find a roofing contractor who is qualified and competent enough to mend your roof.
Check Credentials
According to the recommendations by the National Roofing Contractors Association, you need to verify the business' address, as well as contacts, tax ID and a verified license. These are the basics of all commercial roof repair contractors. While it may be hard to distinguish good contractors from bad ones, there are obvious factors that could help you make an informed decision. Therefore, you will not compromise on the quality of your business premises.
Look At Their Successes
A good contractor should also be updated on the current development and issues affecting the industry. To ensure this, check if the contractor is a member of a local industry association. Safety is crucial in roof repairs. Ensure the workers are well trained on safety measures from reputable programs. A roof repair requires extreme safety measures to be observed or the process could actually cause fatalities. Check if the contractor has records of successful commercial repairs. Such portfolios build your confidence in their competence. You might need to shop around for the best contractors for quite some time, so have the patience.
Here are some of the common roof types found in commercial buildings:
Flat roof
Repairs on flat roofs require quality roofing materials in order to extend its life. Most of these roof types are prone to wear and tear especially during extreme weather conditions. Vanguard Roofing has certifications from Duro-Last and Carlisle, leaders in the materials used in flat roofing systems.
Metal roof
Metals can leak when improperly installed. Abrasions to the surface of a metal roof can cause the roof to rust due to the raw metal's exposure to humidity from rain and wind. A good commercial roof repair contractor should be able to quickly identify the problem to prevent further damage.
Shingle roof
It is easy to identify sign of damage on this roof type. Broken or missing shingles or curled shingles are just a few of the easily visible areas of damage. You should act promptly to repair the shingles.
Slate roof
It is recommended to individually repair the slate immediately they show signs of wear. This prevents other slates from being damaged.
Vanguard Roofing has served commercial and industrial roofing customers since 1972. Along with commercial roof repair and replacement, we offer maintenance agreements and we stand behind our roof warranties and finished product with pride. Contact a Vanguard Roofing consultant today to find out more about Vanguard's repair and maintenance solutions!