Slate Roofing
A Natural Choice in Roofing Material
Slate roofs offer a very aesthetically pleasing design for your commercial business. These roofs are easy to service and a great waterproof roofing option. Slate roofs can last from several decades to hundreds of years, depending on the quality of the stone. The stone is often available in a variety of colors, sizes, profiles, and textures, which allows for many custom designs. Slate roofing is made of natural stone that is quarried from the Northeast United States and Virginia, Canada, Wales, Spain, South Africa, and China.
Vanguard has the experience and expertise needed to install and replace slate roof materials to ensure that its traditional integrity and beauty remain. If your roof was damaged due to a storm, Vanguard can often replace the broken or damaged slate tiles, as well as find and repair pesky leaks. We can also tie in new or existing slate tiles after venting or skylight installations. You can trust your beautiful slate roof to Vanguard!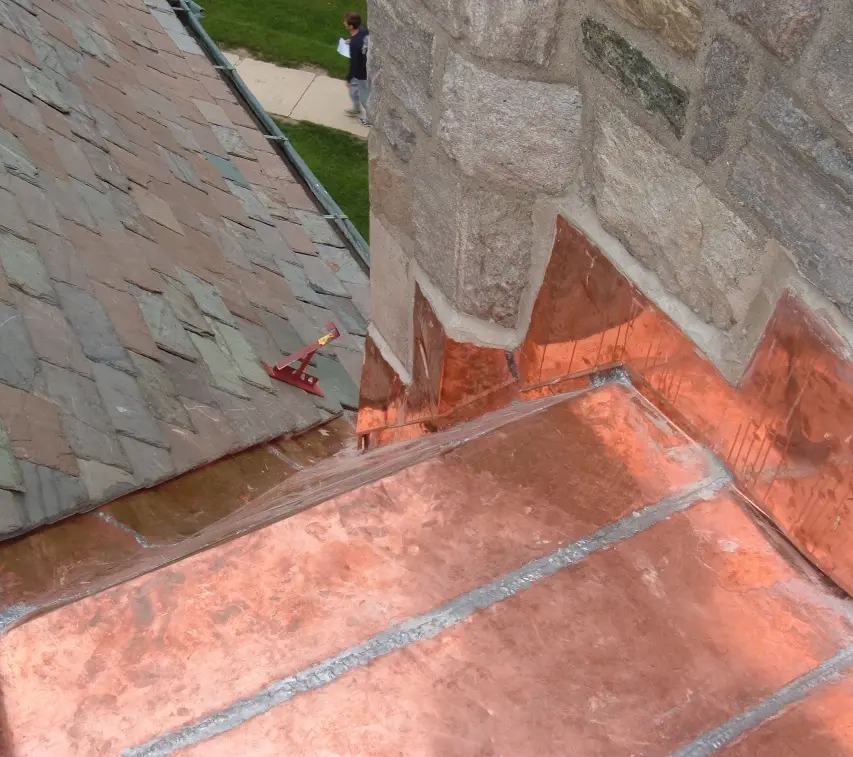 The Benefits of Slate Roofing
Available in a variety of dimensional sizes, thicknesses, and natural colors
Colors and sizes may be blended to achieve stunning architectural results
Low maintenance
Naturally resistant to algae and moss
Water repellent
Standard weight tiles available as a replacement for conventional materials
Extremely durable and long-lasting
Fireproof
Highly resistant to wind and hail
Low life-cycle cost
Slate Roof Replacement
Slate tile replacement is perhaps the most eco-friendly of all roofing replacements. These tiles can be put into a clean landfill or recycled to use as roofing material again. While slate roofs are initially expensive to install, they are perhaps the least expensive ones to maintain. The life of a slate roof can last well beyond the lifespan of traditional roofs.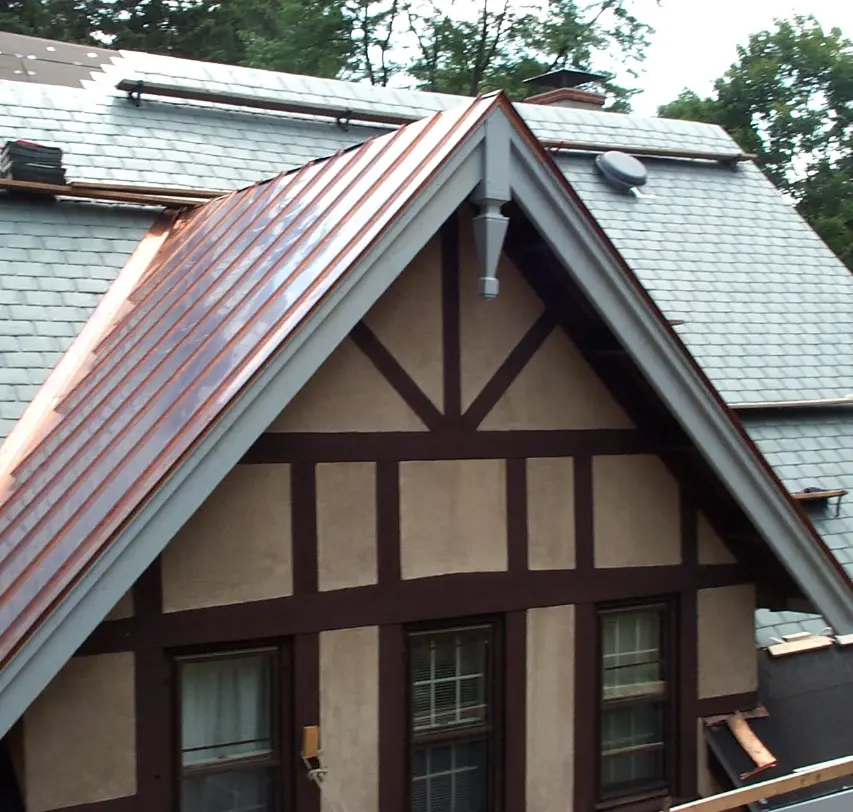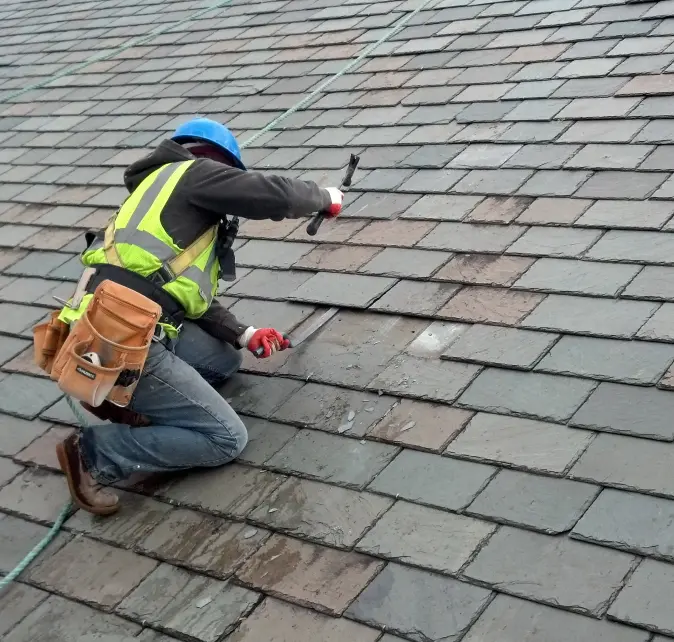 Slate Roof Repair
While slate roofs are naturally resistant to wind and hail, that doesn't mean that they can't be damaged from time to time. If hail, ice, or other debris strikes your slate roof, Vanguard will replace the broken tiles and find and repair any necessary leaks. We will work with you to repair your roof efficiently.
Contact us at Vanguard for all of your commercial business slate roofing needs.