Our Company
Vanguard is Here for YOU!
From its formation in 1972, Vanguard has expanded from a roof leak repair and maintenance company to a complete commercial roofing company that can solve all of your business' roofing needs.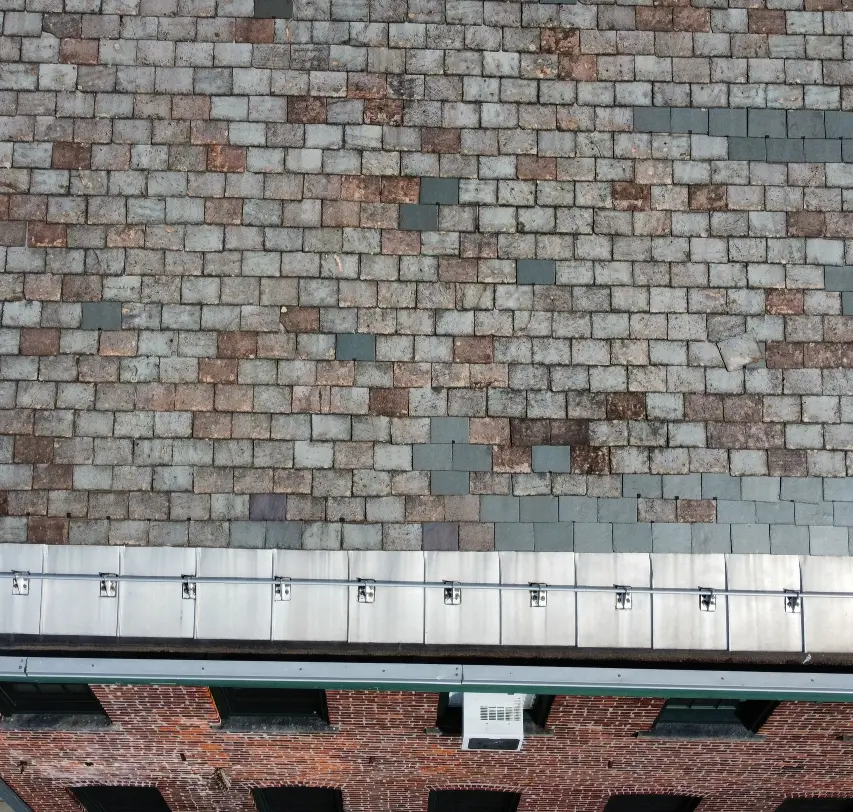 Our services include:
We have grown from only doing work in the Poughkeepsie, NY area to now servicing clients in 7 states. We have surpassed 19 million square feet of managed commercial roofs! Vanguard has surely grown in our past 50 years! We are the go-to roofing contractor for many general contractors across our region. This is because the general contractors know that we look at the entire project to ensure that the roofing scope is both accurate and complete.
Mission Statement
Vanguard designs and provides state-of-the-art solutions for every type of facility, from simple to challenging, and our primary objective is to exceed expectations. We are genuine in all our relationships, whether with partners, vendors, employees, or GC partners, which is an essential value. We pride ourselves on our proficiency and service.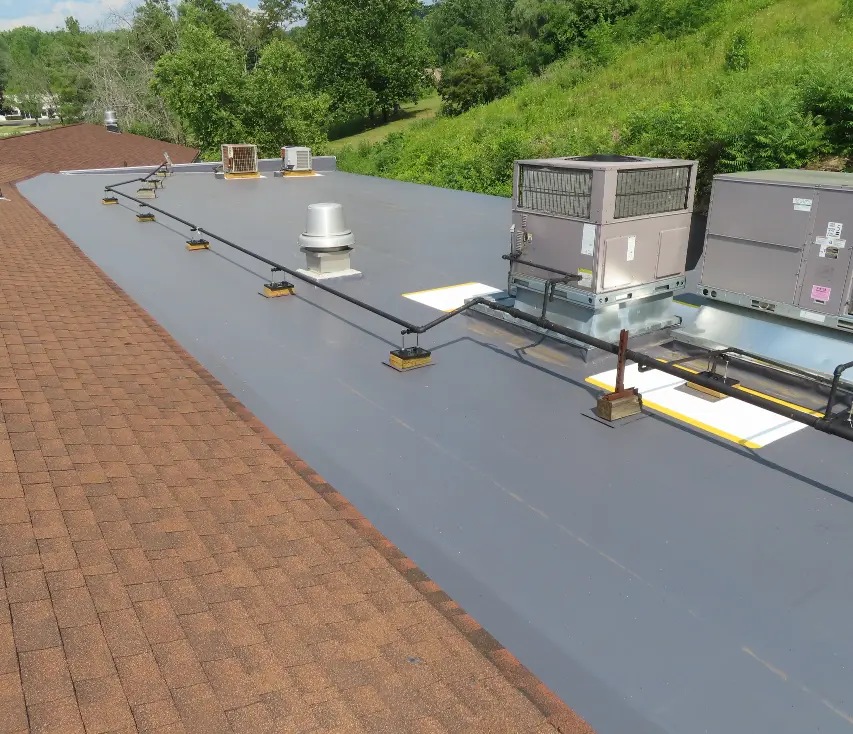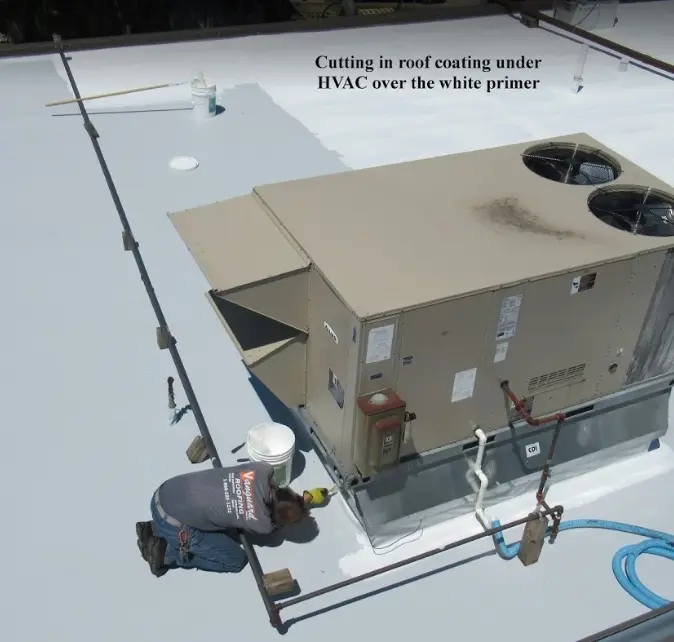 People
Our roofing designers and craftsmen are skilled in the application of common and not-so-common roofing materials. We have a "can-do" reputation in providing: design solutions, innovative solutions, on-time projects, repair service, finding the leak the first time, thoroughness, and end-of-job clean-up, which has earned us many 5-star reviews.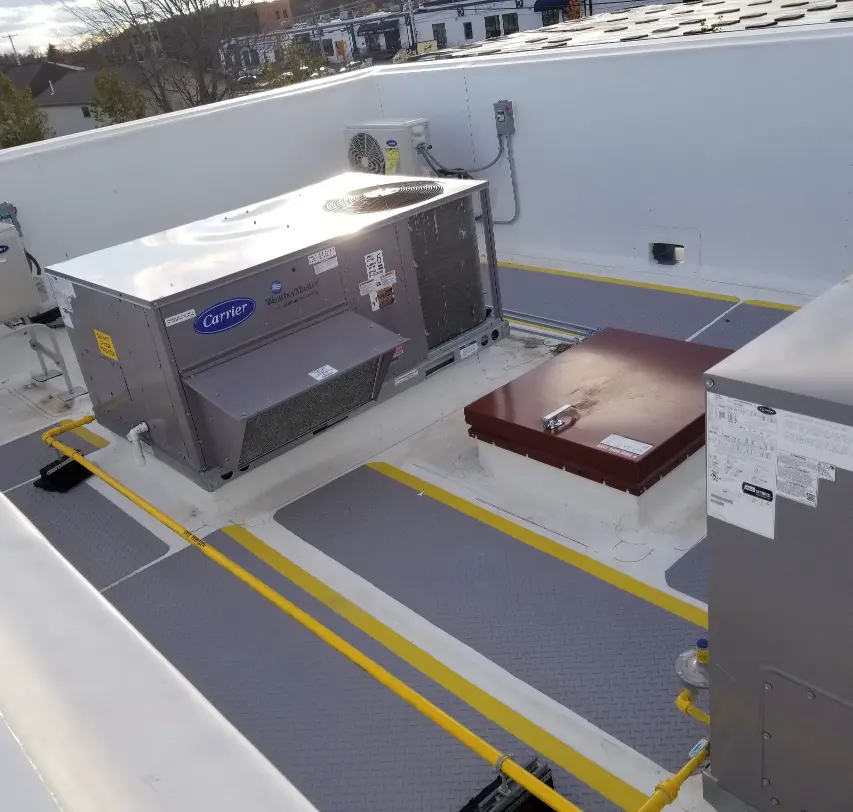 Your Partner
As your roofing partner, in commercial, industrial, and instructional properties, we are as invested in your roof as you are. We offer maintenance agreements to ensure your facility's roof meets or exceeds its useful life expectancy. It's very difficult to determine the extent of weather-related damage, or snow load from the ground, so as part of our services we provide emergency roof repairs and snow removal so that you can breathe easy that your roof is being taken care of.
Four Foundational Pillars
As a family-run company, Vanguard was founded on our personal touch that we constantly deliver. We follow four foundational pillars that make up the core of who we are and why we do what we do.
Pillar #1
Good ethics translates to good business
At Vanguard, you're not just another client or customer, you are our partner. We know that your commercial roof needs to be built to last and as your partner, we will do everything to keep your building or facility's roof watertight. By doing our business correctly the first time, you can be assured that your roof is going to withstand decades of use.
When you're in the roofing business for over 50 years, you gain knowledge of the industry from first-hand experiences. Our employees are hired as long-term employees, with some accruing over 40 years of experience. In this case, our vast experience has given our company the tools and knowledge necessary to become a top industry leader. From Infra-red thermal imaging to drone inspections, we continue to stay on top of the latest practices in the roofing industry. It is our goal to be able to service all kinds of commercial buildings in the most effective way. We want to exceed your expectations with our knowledge of the industry.
As a full-service roofing contractor, you can expect that we will put your needs first to deliver the superior service we have become well-known for over the past 50 years. Vanguard has 24-hour helplines for when emergencies happen. We also believe in speaking to a person, which is why when you call, a person will always be on the other end of the line to speak with you and not an automated voice. We ensure 100% satisfaction, 100% of the time. No excuses.
We want every interaction you have with Vanguard to always be an excellent experience from start to finish. From consultations, inspections, and emergency services, to final installation, we want you, our partner, to feel like we have gone above and beyond your expectations. Not only do we achieve this through our hands-on approach, but we also exceed expectations by using only the best manufacturers for your roofing materials. Our suppliers share the same need for excellence in delivering top quality, high-value, and unmatched performance in their materials. We want to hear our partners say "WOW" when we have completed their project and then refer us to their friends and family to keep the cycle going.