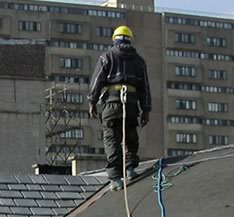 Unique opportunity to join the preeminent roofing company serving the Hudson Valley, Western Massachusetts, Connecticut and the Northern New Jersey area. Vanguard roofing has been in business for 44 years providing custom roofing solutions to over 2,000 customers. The company enjoyed its best year in 2015 and expects to continue expanding in the years to come.
This is an opportunity for you to become a key member of a growing organization with a reputation for impeccable customer service.
If you would like to join our winning team, please send your cover letter and resume to [email protected] or fill out the form below after reviewing the Job Positions!
Will work out of our office located at 1839 South Rd Wappingers Falls, NY
Founded in 1972, Vanguard Roofing provides commercial, industrial, and institutional roofing services to southeast New York. We provide maintenance and
repairs for flat and low slope roofing
on metal, slate, and all flat roofing membranes.
Field Support for Production Crews:
Review scope of work with Foreman/Sub-Contractor.
Supervise Project.
Generate extra work orders, not in the contract, and secure backup.
Investigate any incidents (OSHA, thefts, etc.), document, and submit to the office manager immediately.
Provide assessment with all related backup. Coordinate the scheduling of subcontractors.
Ensure the pre-inspection punch list is completed before inspection.
Complete Manufacturer's final inspection with their representative and ensure any issue is addressed and completed.
Meet with the entire team to finalize outstanding issues.
Coordinate the final close-out of the project.
Strive for a goal of zero punch list items before crew leaving the job site.
Daily contact with sales personnel to review job progress and issues.
Provide progress photos.
Job Overview with Sales Personnel, Office Staff, Sub-Contractors, and Estimator:
Review scope of work, submittals, schedule, and contract; establish lines of communication and areas of responsibilities with the team regarding change orders, billings, etc.
Pre-Job Startup:
Visit and familiarize site; assess project specifics and job safety hazards.
Attend mandatory pre-construction meetings with Sales personnel, coordinate subcontractors, and material itinerary with the office and sales.
Interface with the office:
Creates a pre-job equipment list including safety, specialty equipment, and rentals.
Schedule trucks, equipment deliveries, and returns.
Liaison between field and shop regarding materials needed on a daily basis.
Administrative:
Evaluate projects which are running over budget and identify factors (bad estimate, added enhancements, unforeseen conditions, etc.)
Critique for options of cost control.
Exposure assessment to be done early-on, in writing, describing of deficiencies/shortfalls of both labor and materials.
Complete any other tasks/duties as may be assigned by the president.
Qualifications:
Five years' experience in construction. With at least 2 years in a supervisory role
Understanding construction/roofing practices, techniques, codes, and regulations.
Needs to understand scheduling, recordkeeping, and have the ability to deal effectively with people.
Must be able to prioritize workload to ensure that the most important tasks are completed first.
Excellent communication skills, both orally and in writing.
Ability to train and develop crew leaders.
Ability to problem-solve.
Ability to lead crews.
Requirements:
Must follow all OSHA Guidelines/SOP
Must pass Mandatory/Random drug tests
Have a clean driver's license a must.
Must be able to climb ladders and not be afraid of heights
Must be able to carry 50 Ibs.
Willingness to work on weekends if needed
If you have the background, we are looking for, please email or send your resume and cover letter for immediate consideration.
No phone calls will be accepted.
Vanguard 1839 South Rd Wappingers Falls, NY 12590
Job Type: Full-Time
Learn about what makes Vanguard great from the people who make it that way!
The first day on the job for me was a learning experience. Service to the customer is what the message passed along was. It was then and still is now. What the management taught and emphasized over and over was the strength of the relationship you build by focusing on the needs of the individual customers and what you, as a company, need to do to make sure your company is the one they call when a problem develops.
Rodney Rouse, Senior Estimator
Working for Vanguard has been a lifetime of client satisfaction, integrity, and personal growth. The founding beliefs of family, commitment, and excellence remain in place today and are the cornerstone of our company. Over the years being promoted from bookkeeper to office manager to Operations Manager, I have seen these fundamental beliefs allow Vanguard to grow into the commercial, industrial, and institutional roofing company we are today.
Jo-Ann Longobardi, Operations Manager
Never would I have imagined I would love this profession as much as I do. I wake up every morning, eager to face new challenges with fresh insight into solving our customer's roofing problems. Thinking outside the box is a gratifying experience. We have achieved a role of leadership through our integration of new technology, including aerial imagery, Infra-Red Scans, and moisture analysis. The solution we bring to every roofing obstacle, plus the value we bring to each project, is highly regarded by our many customers.
Frank Z. Algier, Quality Control Manager
My personal goal is to Be Deliberate in Every Moment, which I believe has enabled me to be successful and learn different operations of Vanguard. I believe that due to our founding beliefs remaining our top priority today, Vanguard remains viable, strong, and growing. Vanguard has achieved this milestone through the hard work and dedication of our associates and our culture of customer service that exists throughout the entire organization. Our customers continually show their confidence in us by giving us their business, by sharing new opportunities, and by recommending us to others. We are grateful for that confidence, and we continually do all we can to earn it.
Kim Ashcraft, Division Manager
Since starting with Vanguard and my promotion to Division Manager the past six years expanding into our newest territory has flown by. Our clients come first, and our goal is to deliver a quality roofing product, which I know we do. Exchanging ideas is exciting when it helps our customers achieve their goals. Whether it is repairing or reroofing, there is nothing more satisfying than hearing a Great Job, Jay.
Jay Dziubek, MA Division Manager
When I work with a client, I understand that it is a major investment for them, I look to find the best roofing solution for their particular needs, and I view it as a personal obligation to make sure they are getting the best quality and value possible. Working for Vanguard and seeing the skill and attention to detail of our crews and support staff gives me confidence and satisfaction that I am delivering as promised.
Mike Smith, New Business Development Representative
When I purchased the company in 1990, coming from the construction industry, I brought with me a fresh insight and industry changes and has enhanced our customer relationships. Under my, leadership Vanguard has been able to present innovative and customized approaches to traditional roofing installations and repairs to meet our customer's ever-changing needs.
Frank Algier, Owner