Education & Roofing Safety
OSHA Certified Roofing Contractors
Safety is our number one priority at Vanguard. In fact, we take safety so seriously that we have been recognized throughout the roofing industry for our extremely high safety standards. We work hard every day on safety so that everyone on the job site is protected, including both employees and clients.
As an OSHA-compliant roofing contractor, we work hard to continually stay on top of the latest training and certifications. We hold project specific safety training sessions and require our staff to meet required OSHA training and compliance before starting a job.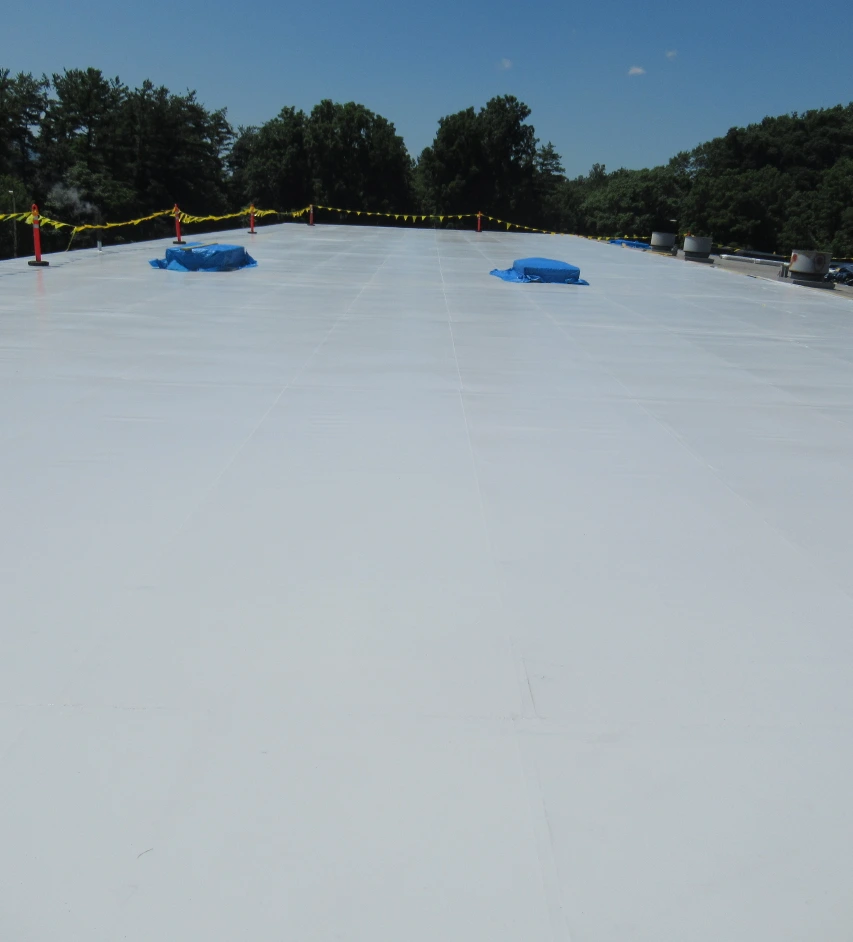 For roofing systems we install, our staff attends training classes, seminars, and on-site sessions to learn the ins and outs of the product's assembly and installation processes. At the beginning of each project, we meet to discuss any potential hazards of the project and the property and go over ways to ensure everyone is safe during the job. We also provide in-house, hands-on training from our manufacturers to give our staff all the tools necessary to be fully trained. Vanguard takes our employee's education seriously so that our customers get the best roofing solutions in the industry.
To ensure we are meeting our safety standards, we have partnered with Lovell Safety Management Company as part of their Roofers and Sheet Metal Workers Safety Group. As an active member of this group, Lovell provides roofing industry-specific training to our staff in-house. This means that our staff is always up-to-date with the latest safety standards from the industry as well as OSHA's latest regulations. Being a leader in safety in the industry not only protects our employees but also means that our customers are receiving roofs that comply with industry standards.
What This Means To Our Customers
We don't just put on a roof; we are protecting your property. You can expect nothing less than professionalism when hiring Vanguard for your roofing project. We stand behind our drug-free policy for our employees. All of our employees are full-time Vanguard staff members who have completed safety and technical training. When we are at a site, our on-site supervisor is ensuring that we are meeting both OSHA and Vanguard's high standards of safety. We make sure that your roof is done right every time.