Commercial Roof Maintenance Plans
An Investment that Matters
Most material manufacturers suggest and often mandate a supplemental maintenance plan program. Often when reporting an issue to the warranty department, one of the first questions they ask is, "When was the last time your roof was professionally inspected?" Since no warranty will cover every possibility of damage, it will often not apply to circumstances that you or the manufacturer can not control, such as airborne or falling objects, excessive foot traffic abuse, or problems caused by other trades working on the roof or its equipment.
At Vanguard, we like to think of a roof as a kind of living thing. It breathes, stretches, and, unfortunately, deteriorates over time. In addition, the Northeast is no stranger to severe and prolonged wind, rain, hurricanes, heatwaves, and snow events as weather patterns continue to change. It is important that your roof is properly maintained throughout the year, so you can ensure that your property will weather any storm it sees.
Dramatic temperature fluctuations will also result in causing accelerated embrittlement of your roof's surface. It's important to have your roof inspected semi-annually so any problems can be mitigated early on. Vanguard's view is that preventing roof problems is more cost-effective and far less aggravating than repairing leaks caused by damage after the fact.
Case Study: Out of sight – Out of mind
Business owners are tasked with the day-to-day operations of running their company, often leaving the condition of their roof as the last thing they are thinking about. When this happens, a minor problem will escalate to a bigger problem until an emergency occurs.
Our client had just this thing happen when they called us to report that ceiling tiles had begun to fall due to water damage. We immediately sent our crew to investigate and found stagnant ponding water, which was leading to the roofing system failure. This ponding water had allowed moisture to penetrate the roof deck, which in turn caused the ceiling tiles to fall once the water reached them.
Vanguard removed part of the old roof, installed "crickets" to achieve a positive drain flow, and then added new insulation and membrane to curtail the issue.
Don't let your business be a future case study! Call Vanguard today and ask about our commercial roofing maintenance plans. We have you covered year-round!
Vanguard would like to offer you the following services as part of our proposed Maintenance and Repair Service Agreement:
Toll-Free Contact Number.
Preferred customer pricing.
Complete a semi-annual comprehensive roof inspection, including a visual inspection of the entire roof area. During these scheduled inspections, minor maintenance issues include removing leaves and debris from around drains, removing debris from the roof side of gutters and scuppers, and picking up fasteners or other sharp objects left by other trades that may cause damage.
Minor repairs can also be accomplished at no additional cost to you during these scheduled inspections.
Should any more severe problems be noted during these inspections, photo documentation shall be taken and presented in written form for your review and approval. Once approval is received, the repairs shall be accomplished.
Create a history of your roofing system through comprehensive documentation.
Provide emergency inspections when storm damage may threaten the integrity of the critical roofing components which make up your roof's waterproofing capability.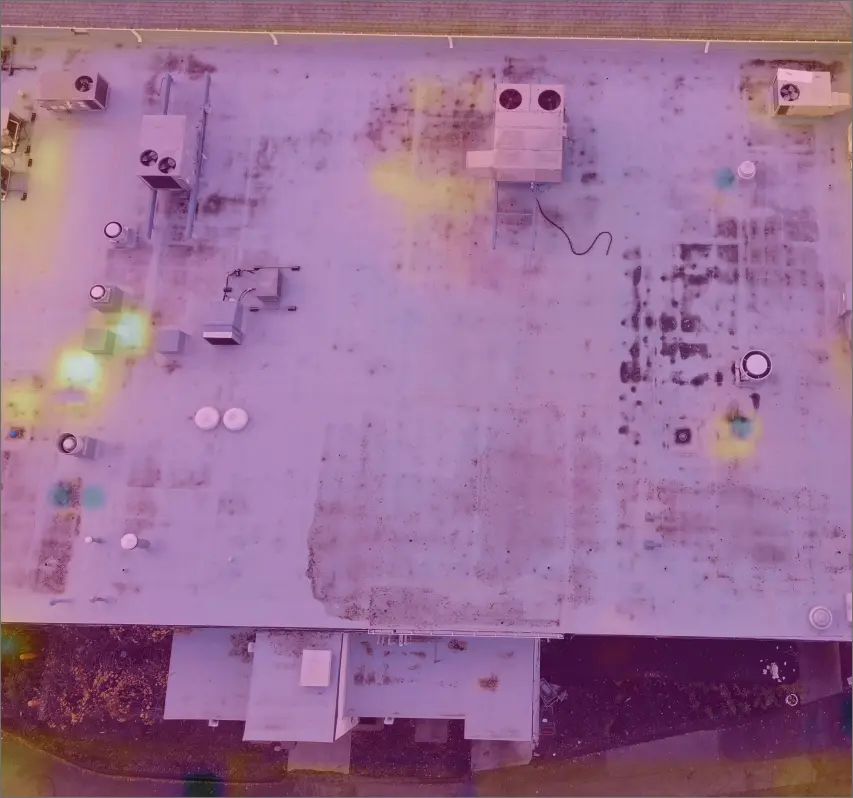 Thermal Imaging
Thermal imaging marks a game-changer in the roofing industry. At Vanguard Roofing, we use Infrared Drone Scanning to analyze subsurface moisture areas. This technology increases accuracy and precision in troubleshooting problem zones. We also address undetected water infiltration to your roofing substructure. Using thermal imaging inspection lets us locate trouble spots before become visible. This step mitigates any leakage or deterioration prior to it becoming an issue. If you own a flat roofing system, we recommend including thermal imaging in your maintenance schedule. By staying proactive, we can detect water infiltration and heat escape that might cause moisture contamination before additional problems develop within your roofing system.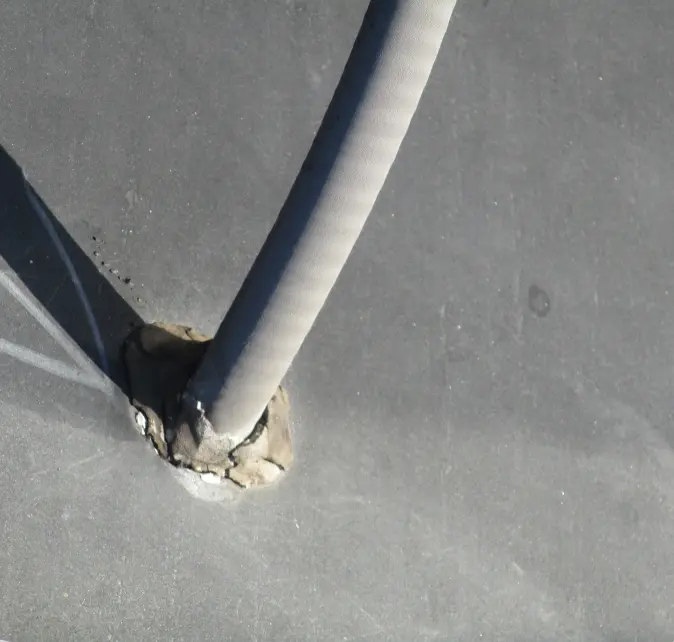 Material Manufacturers are confident that instituting a Planned Preventive Maintenance Service Agreement will:
Extend the roof's service life.
Keep unanticipated problems to a minimum and protect building operations & contents.
Endeavor to address weather-related future problems on a timely basis.
Keep operating expenses at budgeted amounts and permit planning for future capital expenditures.
Most importantly, document the proper care of your roof if you need extensive repair or replacement.