In the old days, finding a contractor to perform a roofing inspection was as simple as flipping open the telephone book and making a phone call or two. The biggest, fanciest, shiniest ads in the phone book usually drew the most attention. However, you never truly knew what you would get in terms of quality. Word of mouth was the only real way to build a reputation.
Today, the world is different. In significant measure, contractors forge reputations based on online reviews. But internet searches (such as "roof inspection near me") don't always perform the greatest job directing you to the right service provider for your needs. As a business owner with many pressing responsibilities, you don't have time or resources to waste.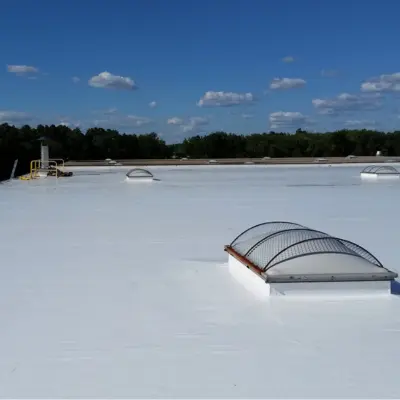 The Importance Of Securing A Professional Commercial Roof Inspection
As a business owner, your organization's most important and valuable asset is the building that houses your employees and business property. The roof serves as the first line of defense against outside elements. Protecting your building requires routine maintenance to address potential issues or resolve problems before they multiply. Take the following reasons into consideration to support performing a routine inspection:
To ensure compliance with building codes.
To extend the lifespan of your existing roof.
To identify any issues before they become irreversible or far more costly.
To perform necessary repairs.
To preserve the structural integrity of your roof.
To promote workplace safety for building occupants, employees, and visitors.
To remain compliant with insurance and warranty requirements.
Commercial Roofing Inspection Guidelines
Consider these tips when pursuing commercial roofing inspection services:
Conduct at least two comprehensive roofing inspections annually.
Only hire a qualified and credentialed commercial roofing inspector.
Provide the inspector with a complete layout of what needs analysis.
Require that the inspector provide a written report after each inspection.
Utilize the inspector's recommendations to perform repairs promptly.Obtaining A Reliable
Commercial Roof Inspection Near Me
When evaluating whether a commercial roofing contractor possesses the right qualifications to perform an inspection expertly, take into account the following factors:
Analyze online reviews through social media platforms like Facebook/Meta.
Ask other business owners and property managers who they hire for inspections.
Perform a business's reputation analysis through the Better Business Bureau (BBB).
Read the online reviews through Google, Bing and other search engines.
Request that the contractor provide at least 3-5 references for you to contact.
Review the contractor's qualifications, including certifications and licenses.
Verify what state licensing, bonding, and insurance the contractor possesses.
If you own or operate a business in southeast New York, northeast New Jersey, Connecticut, and Massachusetts, Vanguard Roofing has you covered. We know commercial roofing, and we provide unmatched knowledge and experience in thoroughly analyzing your entire roofing system. Contact us today to schedule a consultation or inspection.