Pittsfield, MA's Most-Experienced Industrial and Commercial Roofing Contractor
Exceptional Commercial Roof Repair and Roof Coating Services for Greater Pittsfield, MA
The home of many famous authors, musicians, actors, and artists, including Herman Melville, Robin Williams, Henry Wadsworth Longfellow, and Elizabeth Banks, Pittsfield, MA, has an outstanding reputation for being a leader in the arts. As the principal city in Berkshire County, Pittsfield is also known as a hub for commerce and industry. Renowned businessmen Jack Welch and Marshall Field built their corporate empires from humble beginnings right in the heart of Pittsfield.
For 50 years, Vanguard Roofing has faithfully served the needs of thousands of business owners and property managers, ensuring their roofing needs are addressed promptly and efficiently. A sudden roofing emergency can cause substantial damage to your building. You need a reliable roofing contractor who is available 24-7-365 to respond quickly to any situation and immediately mitigate your building from further damage. 
Vanguard Roofing has a network of highly-trained certified roof repair experts to ensure immediate action is taken to stop leaks. We provide the necessary documentation to your insurance company to expedite the complete restoration of your total roofing system. Contact us today to discuss how we can be your emergency roof repair contractor.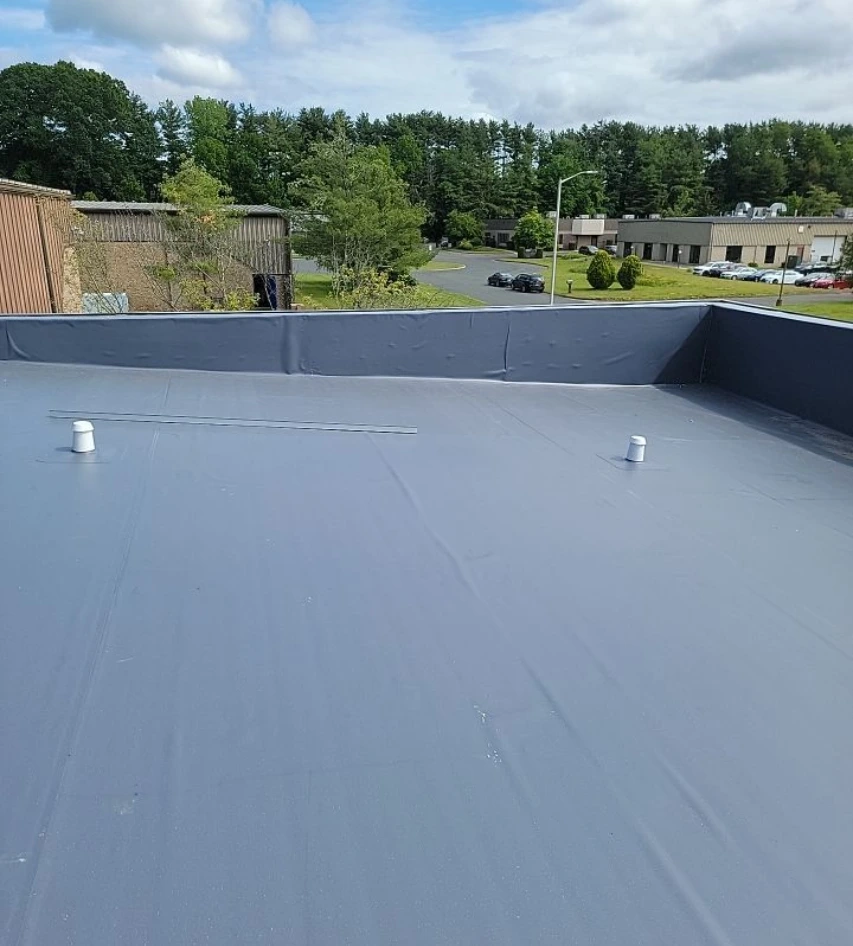 The Expertise to Repair and Replace All Types of Commercial Roofing Materials
Vanguard Roofing has a strong reputation for assessing, repairing, and replacing commercial roofs of all types. We work with the following industrial and commercial roofs:
Each roof alternative provides certain advantages to the business owner depending on their specific needs. Our team of consultants and designers can assist with identifying whether repair or replacement is necessary and what the cost and timeframe look like to fully restore your building's roof.
Preventative Commercial Roofing Maintenance in Pittsfield, MA
The ability to avoid the need for costly or time-consuming roof repair or replacement enables you to save money and extend the life of your commercial building's roof. Whether you are a building owner or commercial property manager, you are responsible for protecting your business's greatest asset.
Regular maintenance of your roof ensures that it continues to effectively protect your property. Our inspection process can identify potential or actual problem areas in your roofing system and take the necessary measures to resolve those issues within your budget. Contact us today if you want to explore how Vanguard Roofing can provide preventative maintenance for you.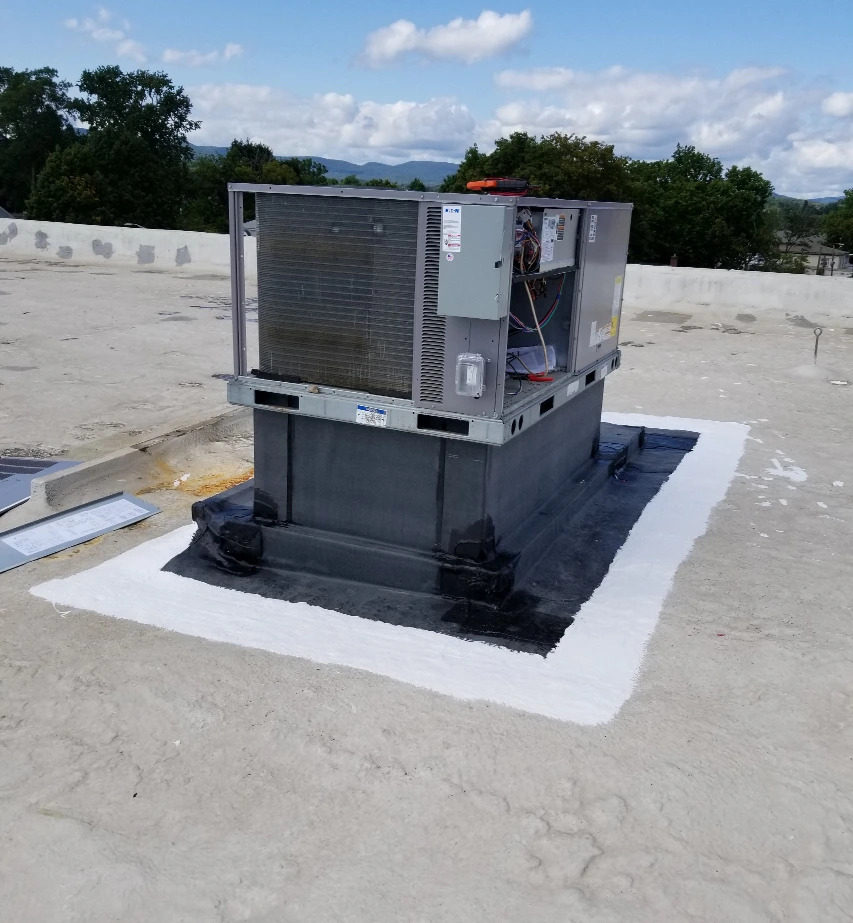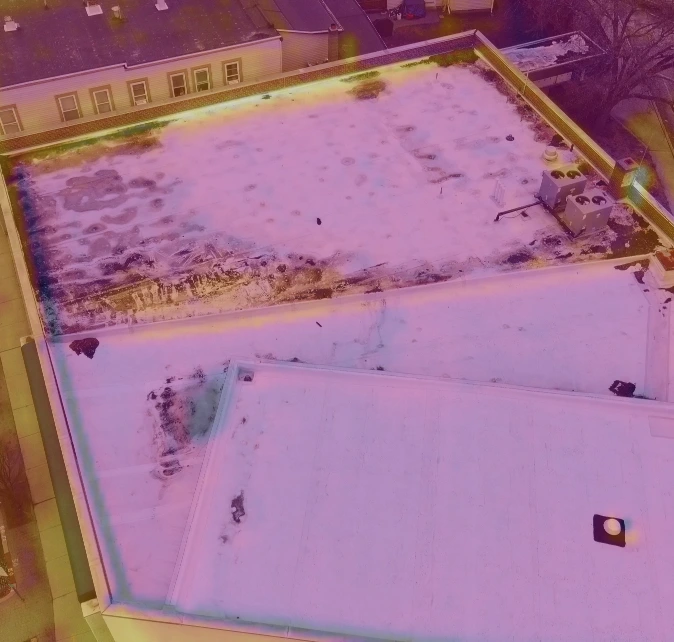 Utilizing the Latest Technological Advances to Identify Hidden Leaks
A leaky roof may be one of the most damaging problems your commercial building faces. The extent of the damage may not be readily apparent. Vanguard Roofing's trained experts can employ infrared thermal imaging in a roof scan, infrared drone scanning, or thermal imaging to determine areas of subsurface moisture. Water intrusion in your roofing system can be challenging to identify using only a surface-based approach.
Being able to analyze the extent of water intrusion under the surface affords us the ability to work with you to remediate areas of moisture before problems multiply to the point of having to replace your entire roofing system. If you are interested in learning more about how we can assist with your roofing needs, contact us today.